Launch
 Your Road to Redevelopment 
Streamline the process. 10x your progress. Operate at the intersection of passion of profit with a portfolio that builds wealth for you and your community. 
IT'S NOT TOO COMPLEX
Any Real Estate Investor Can Break Into Redevelopment
And with this 7-step roadmap, it's even easier.
Add new real estate investment strategies for resilient wealth building to your tool belt, like build to rent, build to sell, and mixed use.
Resources you need to launch and navigate your first (or second, or third) redevelopment project from start to finish. 
Accountability, support, and fresh perspective from a community of likeminded investors
1:1 coaching to clarify your goals, land (and fund) a deal, and troubleshoot obstacles as they come up.
Bring Main Street back to life, one town at a time, with sustainable, beautiful, and functional properties that bring needed opportunity to the area.
Join Rookie Redeveloper
Questions?
Let's hop on a discovery call. 
I want to hear what your goals are for redevelopment and answer questions on how Rookie Redeveloper can help get you there.
P.S. - this is a call with me, not a salesperson. Get a taste of what it's like to work with me! Even if it's not the right fit, leave with some actionable next steps tailored to your goals. 
SCHEDULE YOUR CALL
INVESTMENT GUARANTEE
If you actively participate in the group and/or 1:1 calls, use the Rookie Redeveloper resources, and feel you haven't received your money's worth after 5 months, you'll get every penny back. 
Cristal C.
I met Katie when I was in college and I will personally tell you she is not some RE Instagram guru. She walks the walks, she's doing this in real life & is genuinely passionate about creating a beautiful downtown. Now she has the opportunity to teach others.
Garrett S.
During my 1:1 with Katie, she actually looked at my property online and we discussed specifics. She gave me some clear actions to take and because of those actions I'm realizing the property has loads more potential and I can actually move on it quicker to help the city with their plans. This could lead to some pretty big things in the future!

HOWDY!
I'm Katie Neason,
Former corporate banker turned house flipper turned downtown developer and hometown advocate for Bryan, TX. 
When I got started in redevelopment, I didn't even know what I didn't know! And there weren't any resources out there to help me know the right first step. 
I learned by trial and error and now have a $15M portfolio of build to rent, build to sell, and mixed use properties that cash flows $15k per month. 
I'm on a mission to revitalize Main Street USA one market at a time and show investors like YOU how to operate at the intersection of mission and margin. 
I've built wealth for my family and built a legacy I'm proud of in a town I love. 
If I can do it, you can too. 
LEARN MORE ABOUT YOUR COACH
Redeveloper's Roadmap
Lifetime access to 7-step framework for your redevelopment project, with modules and downloads to streamline the process, like:
Investor packet templates
Deal analysis calculator
Due Diligence checklist 
Design and Build PDF Plans from properties in my portfolio
and more.
Community 
Monthly group calls led by me or a development/ investment expert
(past examples include city development officers, real estate attorneys, and marketing experts).
Lifetime 24/7 access to members forum. 
Responses to your questions within 24 business hours.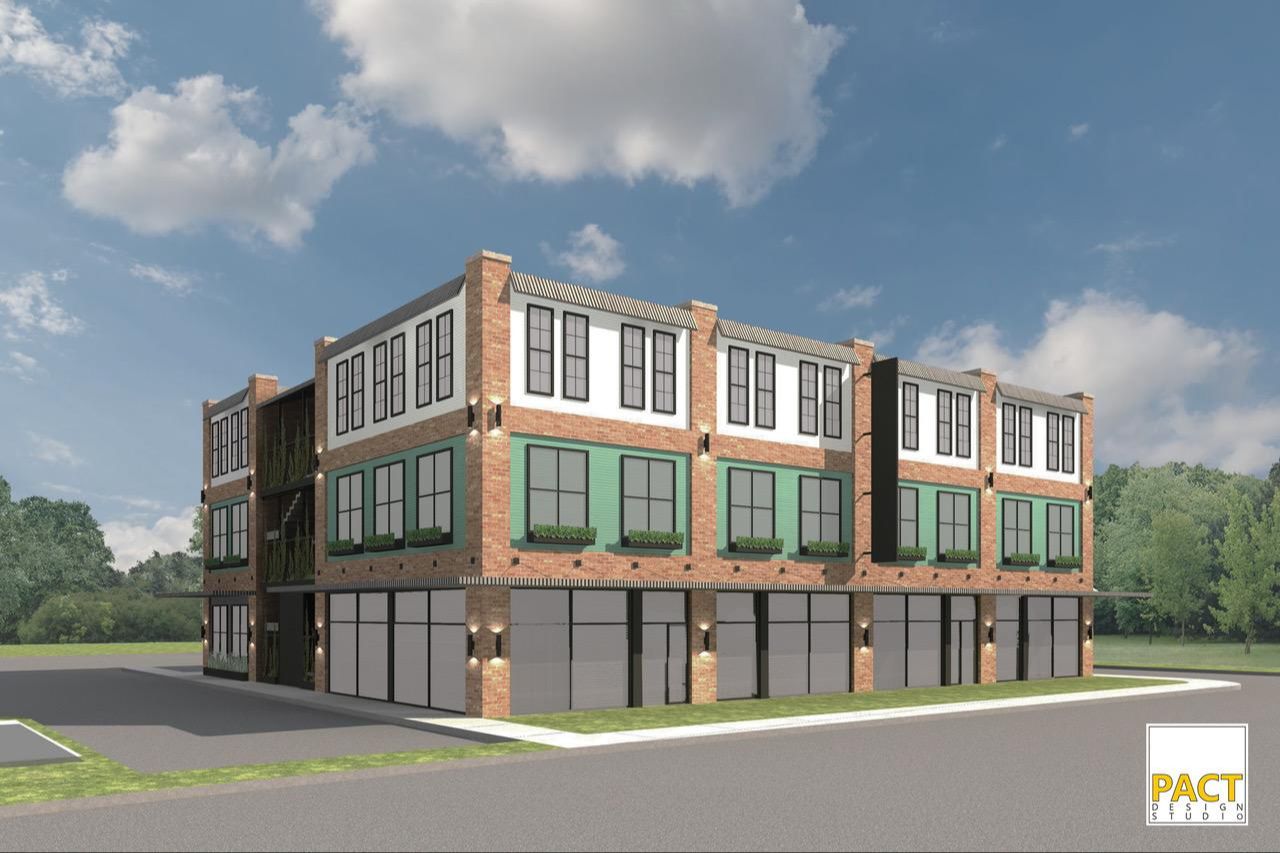 Inner Circle 1:1 Coaching Calls
Exclusive to Rookie Redeveloper's Inner Circle tier, members enjoy monthly 1:1 coaching calls. 
Identify your goals, strategize, and troubleshoot according to your needs and your unique project. 
Perfect for investors with an active project or ready to get one under contract. 
If You...
Eyeball projects that could DOUBLE your portfolio, but they feel too big and scary.
Own an active project or a piece of property for redevelopment, and you have NO clue what the next step is!
Have skills in a related field like architecture and construction, but you're not sure how to connect it to redevelopment 
Cast a vivid vision for the future growth of a market you love and you're ready to take the next step!
Rookie Redeveloper is for you!
I'M IN! SIGN ME UP.
James C.
"Before Rookie Redeveloper, I didn't know where to start or how to align stakeholders behind my development vision. 
But now I've built rapport with my city planner and shared my initial vision for a project.
The info on planning more complex projects makes the first steps feel much more tangible. I can approach sellers, agents, and the city with more confidence and a clear timeline vs. just my idea.
Thank you for keeping it simple and sharing personal experience for context!"
Not Quite Ready to Take the Leap?
Check out my free resources to help you take the first few steps on your own. Then, when you're ready, Rookie Redeveloper is here to take you and your portfolio to the next level! 
TAKE ME TO THE FREE STUFF!